YOUR FULL SERVICE CONSTRUCTION TEAM
Atlas James Construction & Fabrication is your go-to construction and natural granite/marble countertop company. There's no better or more trustworthy team of builders in Vestal, New York and across Southern Tier. Atlas James can deliver any project regardless of size or scope while providing outstanding customer satisfaction. We believe in excellent quality and have assembled some of our area's most skilled and professional tradespeople. We will walk you through the construction process and ensure the project delivery is on schedule. Choosing Atlas James guarantees your project has the best crew.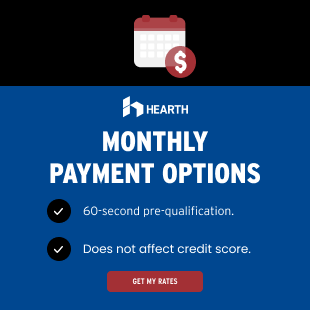 GENERAL CONTRACTING
We can build the kitchen of your dreams or the wrap-around deck you've always wanted. We aim to fulfill our clients' vision in every project with great detail, craft, and professionalism. No matter the project, we're prepared to help.
Let our stone fabricators help you create, develop, and install the perfect stone for any area. We can take a raw slab, and turn it into a countertop you'll love.
RESIDENTIAL CONSTRUCTION
We can handle every project, regardless of size or scope. We're prepared to help with a wide range of projects and services including home remodels, deck builds, and kitchen makeovers.
COMMERCIAL CONSTRUCTION
The Atlas James Project Team can handle any of your private sector's commercial projects. From constructing a new restaurant to a shopping mall, Atlas James will get it done.
CONSTRUCTION MANAGEMENT
Atlas James offers a wide variety of professional services that provides project owners with a team that will effectively manage the project's schedule, cost, quality, safety, scope, and function to ensure a successful project completion.
Atlas James Construction & Fabrication is proud to serve New York and Pennsylvania as well as the surrounding areas.
"Atlas James did a great job on the installation of a countertop workspace in our new showroom. They invited us to their shop and worked with us to pick out the right slab and helped brainstorm about edges and gromet placement. Very knowledgeable and professional staff. Would definitely recommend!"
"Atlas James made the entire process easy and efficient. They invited us to their shop to pick out a slab, educated us on differences in product and cost. Brandon came out to template and helped brainstorm about edges and gromet placement. And when it came time to install, they had it done in no time. Would definitely recommend."
"Everything is going great! I met with them multiple times and their vision and understanding is always aligned with mine. They really make you their #1 priority which to me is really important. I've hired other contractors that were extremely unprofessional and put other projects between and ahead of mine even though I'd been under contract prior to them. I feel confident with Atlas James and excited to finally have found real professionals to get our projects done!"
"Atlas James is the best in the area. They have a hardworking team and can take on any size project."